2020 Awards Dinner
San Antonio Aviation and Aerospace Hall of Fame 
Event Postponed 
(due to COVID19)
---
Keynote Speaker
Dr. Bernard A. Harris, Jr.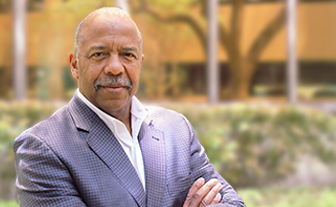 The Dee Howard Foundation is honored to announce that Dr. Bernard A. Harris, Jr. will be the Keynote Speaker at the San Antonio Aviation and Aerospace Hall of Fame 2020 Awards Dinner on 26 March 2020.
The Dee Howard Foundation is honored to announce that Dr. Bernard A. Harris, Jr. will be the Keynote Speaker at the San Antonio Aviation and Aerospace Hall of Fame 2020 Awards Dinner on 26 March 2020.
Dr. Harris is the Chief Executive Officer of the National Math + Science Initiative (NMSI) and leads the organization's efforts to improve teacher effectiveness and student achievement in STEM education across the country. He has been involved in math and science education for more than 25 years through the Harris Institute & Foundation and as a founding board member for NMSI.
Dr. Harris has stated that "As a dreamer, I often encourage young people that 'nothing is impossible, if you believe in your dreams.' For that to happen, we as educators and education advocates must provide students with the tools to empower their dreams. Ultimately, we all benefit through those accomplishments."
A veteran astronaut, Dr. Harris has logged more than 438 hours and traveled over 7.2 million miles in space. He was the first African-American to complete a spacewalk. While at NASA, he conducted research in musculoskeletal physiology and clinical investigations of space adaptation and developed in-flight medical devices to extend Astronaut stays in space.
Prior to NMSI, Dr. Harris was CEO and Managing Partner of Vesalius Ventures, Inc., a venture capital firm that invests in early- to mid-stage healthcare technologies and companies. He is a member of the Board of Directors for U.S. Physical Therapy (Nasdaq: USPH), JSA Health and Monebo Technologies. He serves as a Trustee for Salient Fund, Salient MF Trust, and Barings Fund & Trust. In addition, he is on the Board of the National Academy of Medicine, the Texas Medical Center, HealthConnect, NMSI, the Harris Institute & Foundation, and The Dee Howard Foundation.
Dr. Harris graduated from Sam Houston High School in San Antonio and earned a Bachelor of Science in Biology from the University of Houston, a Master of Medical Science from the University of Texas Medical Branch at Galveston, a Master of Business Administration from the University of Houston and a Doctorate of Medicine from Texas Tech University School of Medicine. He completed a Residency in Internal Medicine at the Mayo Clinic, a National Research Council Fellowship in Endocrinology at the NASA Ames Research Center and trained as a Flight Surgeon at the Aerospace School of Medicine, Brooks Air Force Base. He is also a licensed private pilot and certified scuba diver.
Dr. Harris is the recipient of numerous awards, including honorary doctorates from Stony Brook University, Morehouse School of Medicine, New Jersey Institute of Technology, Washington & Jefferson College, Worcester Polytechnic Institute, University of Hartford, and Indiana Institute of Technology. He's also been awarded the NASA Space Flight Medal, NASA Award of Merit, and the 2000 Horatio Alger Award.
He is the author of "Dream Walker: A Journey of Achievement and Inspiration " and a 2017 Inductee to the San Antonio Aviation and Aerospace Hall of Fame.
---
Honorees
June Scobee Rodgers, Ph.D.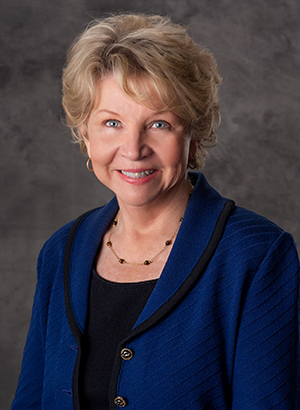 June Scobee Rodgers, the widow of Challenger Space Shuttle Commander Richard "Dick" Scobee, has dedicated her time and energy to continue the crew's educational mission. Immediately following the tragedy, Dr. Rodgers channeled grief into action and led the Challenger shuttle families, along with others, to create Challenger Center – a living tribute to their loved ones, one of the Challenger Centers, known as the Scobee Education Center, was opened in October 2014 on the Campus of San Antonio College. Dr. Rodgers serves as a Founding Chairman of the Challenger Center, where each year hundreds of thousands of students participate in science, technology, engineering, and math (STEM) focused programs. Dr. Rodgers is an educator, author, and speaker, and an inspiration to everyone she meets. As an educator, Dr. Rodgers has appeared on numerous national television programs promoting innovative educational partnerships, and has served on the President's National Advisory Council on Education. Dr. Rodgers is personally proud of the fact that she has taught in every grade-level classroom from kindergarten through college. In 2015, Dr. Rodgers received the distinguished Alan Shepard Technology in Education Award. Originally from Alabama, Dr. Rodgers grew up in San Antonio. Dr. Rodgers holds a Ph.D. from Texas A&M University, a Master's from Chapman College, CA, and a Bachelor's of Science from Charleston Southern University, S.C. Dr. Rodgers graduated from Harlandale High School and then attended San Antonio College where she later received an Honorary Associate's Degree. Dr. Rodgers is also the recipient of an Honorary Doctor of Science Degree from the University of Leicester, England.
Col. Thomas M. McNish, M.D. MPH (USAF Ret.)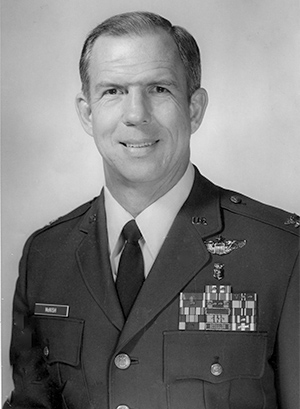 Tom McNish attended North Carolina State University for one year before entering the U.S. Air Force Academy in 1960. McNish graduated and was commissioned a 2d Lt on June 3, 1964, and completed Undergraduate Pilot Training and was awarded his pilot wings in September 1965 at Williams AFB, Arizona. He next completed F-105 Thunderchief combat crew training before being assigned to the 354th Tactical Fighter Squadron at Takhli Royal Thai AFB, Thailand, in June 1966. Lt McNish was shot down over North Vietnam and was taken as a Prisoner of War on September 4, 1966, while flying his 45th combat mission in Southeast Asia. After spending 2,373 days in captivity, he was released during Operation Homecoming on March 4, 1973. He was briefly hospitalized to recover from his injuries at Maxwell AFB, Alabama, before beginning his pre-medicine classes at Emory University. Capt McNish graduated from Emory University School of Medicine in June 1978 and interned in the Department of Family Practice at the University of Texas Health Science Center in San Antonio, Texas. He completed a family practice residency in 1981 and then began a residency in Aerospace Medicine at Brooks AFB, Texas, where he graduated in June 1983. During this time he was selected for the USAF Pilot-Physician program. Dr. McNish served as Chief of Aeromedical Services and Commander of the Air Transportable Hospital at Myrtle Beach AFB, South Carolina, from December 1983 to May 1985, and then as Commander of the USAF Hospital at Myrtle Beach, where he served until July 1986. During this time, he maintained mission-ready qualification in the A-10 Thunderbolt II, flying with the 354th Tactical Fighter Wing, and was designated by Tactical Air Command as the weapons system flight surgeon for the A-10. Col McNish next served as Commander of the 833rd Medical Group and the 833rd Tactical Hospital at Holloman AFB, New Mexico, from July 1986 to October 1988. He flew the AT-38 Talon with the 479th Tactical Training Wing while at Holloman. He was then assigned as Chief of Flight Medicine in the Office of the Air Force Surgeon General until June 1991, when he became the Command Surgeon in the Office of the Air Force Reserve at the Pentagon, where he served until his retirement from the Air Force on July 1, 1994.Col.McNish is a member and currently serves as President of the 4th Allied P.O.W. Wing.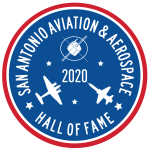 To view the Hall of Fame event history we invite you to visit these past annual event pages.
---