2018 Awards Dinner
San Antonio Aviation and Aerospace Hall of Fame 
Event Date 22 March 2018
---
Keynote Speaker
Dr. Alan Stern to be Keynote Speaker at San Antonio Aviation and Aerospace Hall of Fame 2018 Awards Dinner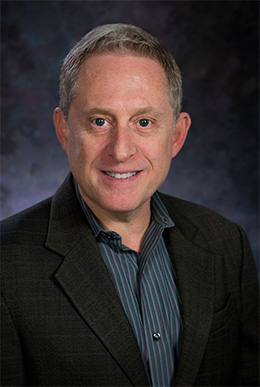 The Dee Howard Foundation is honored to announce that Dr. Alan Stern will be the Keynote Speaker at the San Antonio Aviation and Aerospace Hall of Fame 2018 Awards Dinner on 22 March 2018.
Dr. Alan Stern is a planetary scientist, space program executive, aerospace consultant, and author. He leads NASA's $880M New Horizons mission that successfully explored the Pluto system and is now exploring the Kuiper Belt—the farthest exploration in the history of humankind.
In both 2007 and 2016, he was named to the Time 100 list. In 2007 and 2008, Dr. Stern served as NASA's chief of all space and Earth science programs, directing a $4.4B organization with 93 separate flight missions and a program of over 3,000 research grants. During his NASA tenure, a record 10 major new flight projects were started and deep reforms of NASA's scientific research and the education and public outreach programs were put in place. His tenure was notable for an emphasis on cost control in NASA flight missions that resulted in a 63% decrease in cost overruns.
Since 2008, Dr. Stern has had his own aerospace consulting practice. His current and former consulting clients include Jeff Bezos's Blue Origin, Richard Branson's Virgin Galactic, Naveen Jain's Moon Express Google Lunar X-Prize team, Ball Aerospace, Paragon Space Development Corporation, the NASTAR Center, Embry Riddle Aeronautical University, and the Johns Hopkins University.
Since 2009, he has been an Associate Vice President and Special Assistant to the President at the Southwest Research Institute. Additionally, from 2008-2012 he served on the board of directors of the Challenger Center for Space Science Education, and as the Chief Scientist and Mission Architect for Moon Express from 2010-2013. From 2011-2013 he served as the Director of the Florida Space Institute. Dr. Stern is a founder and serves as the Chief Science Officer of World View, a near-space ballooning company that he is co-founder of. In 2016 and again in 2017 he was elected to be the Board Chairman of the Commercial Spaceflight Federation. Dr. Stern is also the CEO of a small corporation—The Golden Spike Company.
Before receiving his doctorate from the University of Colorado in 1989, Dr. Stern completed twin masters degrees in aerospace engineering and atmospheric sciences (1980 and 1981), and then spent six years as an aerospace systems engineer, concentrating on spacecraft and payload systems at the NASA Johnson Space Center, Martin Marietta Aerospace, and the Laboratory for Atmospheric and Space Physics at the University of Colorado. His two undergraduate degrees are in physics and astronomy from the University of Texas (1978 and 1980).
Dr. Stern has published over 280 technical papers and 40 popular articles. He has given over 400 technical talks and over 200 popular lectures and speeches about astronomy and the space program. He has written two books, The U.S. Space Program After Challenger (Franklin-Watts, 1987), and Pluto and Charon: Ice Worlds on the Ragged Edge of the Solar System (Wiley 1997, 2005). Additionally, he has served as editor on three technical volumes, and three collections of scientific popularizations: Our Worlds (Cambridge, 1998), Our Universe (Cambridge, 2000), and Worlds Beyond (Cambridge, 2003). In 2018 his new book with coauthor David Grinspoon, Chasing New Horizons (Picador Press) will be released.
---
Honorees
Lt. Col. James "Robbie" Robinson (USAF Ret.)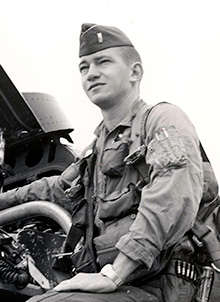 To quote Brig. Gen. John Cherry (USAF Ret.), Lt. Col. Robinson is "…A standout officer, aviator, combat warrior and flying training pioneer… Robbie's aviation career began as a decorated United States Air Force Combat Pilot having executed 211 air-to-ground combat sorties throughout Vietnam, Laos and Cambodia. For his heroism and aviation excellence while in Vietnam, Robbie was awarded the Distinguished Flying Cross, 13 Air Medals, and the Republic of Vietnam Gallantry Cross. Robbie's Air Force career culminated as the foremost authority on Rated Management Development, the bedrock upon which the United States Air Force is built… "As fate would have it Robbie's combat flying began with the 12th Tactical Fighter Wing in Vietnam, which later was re-designated the 12th Flying Training Wing at Joint Base San Antonio-Randolph, where he continues to serve as a Department of Defense civilian today.
Edgar Gardner Tobin (deceased)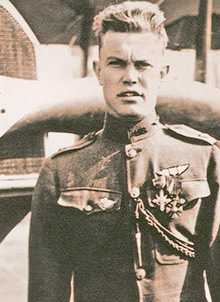 Mr. Tobin was a San Antonio native and learned to fly from the Stinsons. He was a WWI fighter ace (six victories) who flew with Capt. Eddie Rickenbacker's "Hat in the Ring" air squadron. Mr.Tobin was awarded the Distinguished Service Cross and the Croix de Guerre. Mr. Tobin continued his flying career after the war as a civilian and established Tobin Aerial Surveys. During WWII Mr. Tobin served as a civilian aide to General Henry "Hap" Arnold of the United States Army Air Corps.
James L. Burch, Ph.D.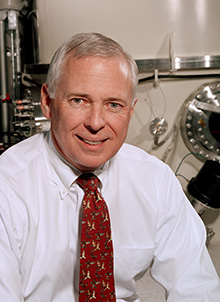 Dr. Burch is Vice President of the Space Science and Engineering Division of Southwest Research Institute (SwRI), a position he has held for more than 30 years. Dr. Burch oversees more than 350 scientists, engineers, and support staff in six departments with laboratories in San Antonio, Boulder, Colo., and Durham, N.H. Under his direction, staff members have made significant, and sometimes startling, scientific discoveries about the origins and intricacies of our solar system. Dr. Burch's Division at SwRI is responsible for developing numerous instruments on NASA and ESA spacecraft and leads several complete NASA science missions, including the New Horizons mission that made an historic flyby of Pluto in July 2015 and the Juno polar-orbiting mission to Jupiter that went into orbit in July 2016.
Marillyn A. Hewson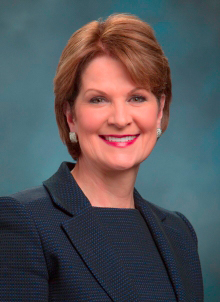 Ms. Hewson currently serves as Chairman, President, and Chief Executive Officer of Lockheed Martin Corporation. Ms. Hewson spent part of her career with Lockheed Martin in San Antonio at Kelly Aviation Center (now Port San Antonio) during which time she built the Aerospace Industry Council into a leading voice for aerospace and aviation helping ensure that San Antonio remained a leading player in global aviation. Ms. Hewson also ensured that the Alamo Academies prospered creating a pipeline for young people interested in aviation and aerospace. Today Lockheed Martin remains a vital part of San Antonio's aerospace and aviation ecosystem supporting the 433rd's C-5M schoolhouse, the education and training efforts at Headquarters Air Education and Training Command, and the growing cyber and electronic programs at the Twenty-Fourth and Twenty Fifth Air Forces.
---
Program Brochure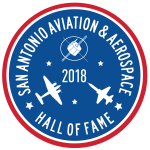 To view the Hall of Fame event history we invite you to visit these past annual event pages.
---