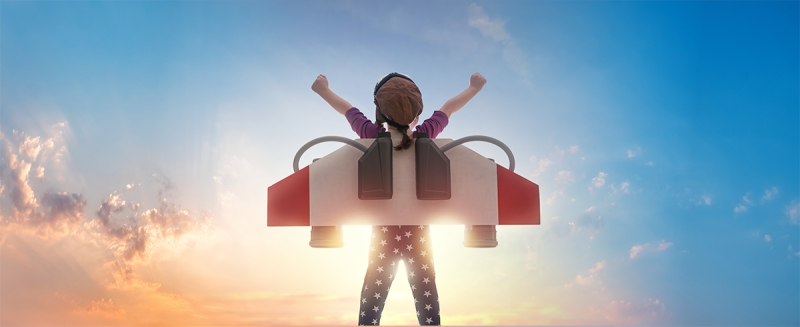 DHF/UTSA Pre-K Thru 12 Aviation & Aerospace Art Contest
Launched the week of October 24th, 2021
---
The Dee Howard Foundation (DHF) and the University of Texas at San Antonio (UTSA) have joined with other local, state, and national partners, to establish The Dee Howard Foundation/UTSA Pre-K thru 12 Aviation and Aerospace Art Contest open to all Pre-K thru 12 students in the San Antonio area to include Bexar, Atascosa, Bandera, Comal, Guadalupe, Kendall, Medina, and Wilson counties.
The theme for the 2021/2022 academic year is "The Future of Flight"
Stay tuned to this webpage and social media for DHF, UTSA, and our contest partners for further details. Fasten your seat belts, the official contest clock has started its countdown, it should be an exciting mission.
---
2021 DHF/UTSA Art Contest Finalists
---
2021 Contest Theme
"The Future of Flight"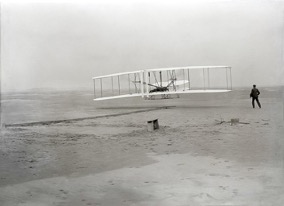 Over 100 years ago, in 1903, two American brothers named Orville and Wilbur Wright made history when they invented, built, and flew the world's first successful motor-operated airplane. 
Since then "flying" has become a way of life and aircraft have evolved to getting bigger and faster and flying farther and farther away from earth.
For this year's contest, we are asking all young innovators to think about "the future of flight". What will we be flying in? Where will we be flying to? How will flight work?
We know that all of our young innovators across the San Antonio Area will take this mission to heart and create beautiful depictions of what they believe to be the "future of flight".
---
Mission Commander
The Dee Howard Foundation and UTSA are honored to announce that Lieutenant Colonel Olga Custodio Honorary Mission Commander, DHF/UTSA 2021-2022 "Future of Flight" Art Contest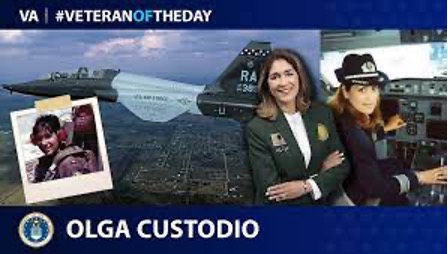 Lieutenant Colonel Olga E. Custodio is a former United States Air Force officer who became the first female Hispanic U.S. military pilot. She was the first Hispanic woman to complete U.S. Air Force military pilot training. Upon retiring from the military, she became the first female Hispanic commercial airline captain of American Airlines.
Olga was born in San Juan, Puerto Rico. She grew up the daughter of an Army Sergeant. She and her family were able to travel to different parts of the world as they got to accompany her dad on his assignments. She started school in Taiwan and graduated from a high school in Puerto Rico at the age of 16. From there she went on to attend The University of Puerto Rico.
While attending the University, she applied to join their ROTC program but at the time only men were allowed to participate. In 1980 she entered the Flight Screening Pilot Officer Training School. After successfully completing the training school she was commissioned a Second Lieutenant. The following year she graduated from Laughlin Air Force Base in Texas and became the first Latina to complete the US Air Force Military Pilot Training.
In 1988 while serving in the United States Air Force she was hired by American Airlines and became the first Latina commercial airline captain. To learn more about Olga Custodio and her work with Women in Aviation please check out the video we created in partnership with IDRA for the Texas Chief Science Officers Program.
Stinson Virtual Field Trip with Olga Custodio
---
Cooperating Organizations
The Dee Howard Foundation and UTSA thank all of our Cooperating Organizations who benefit DHF Pre-K thru 12 Initiatives throughout the year.
2021 Cooperating Organizations
[widgetkit id="27"]
---
Participating Schools
The Dee Howard Foundation and University of Texas are proud to have had the following school districts and school networks participate in the 2020 "Mission to Mars" art contest.
2020 Art Contest Participating Schools
Alamo Heights ISD
Boerne ISD
Brooks Academy of Science and Engineering
Central Catholic High School
Compass Rose
Edgewood ISD
Harlandale ISD
Idea Public Schools
Judson ISD
Medina Valley ISD
North East ISD
Northside ISD
Pre-K 4 SA
Promesa Academy
Randolph Field ISD
San Antonio ISD
School of Science & Technology
Southside ISD
Southwest ISD
* as of January 11, 2021
Educators!
This is a great way to get your students involved in STEAM.
If you would like your students to participate in the 2021-2022 Art Contest please fill out and submit this form.
Is your school interested in participating?
If you are an ISD, charter school, private school, school on a military base or home school located in either Bexar, Atascosa, Bandera, Comal, Guadalupe, Medina, Wilson, or Kendall County, Texas and are interested in having your school(s) participate in the contest, please e-mail This email address is being protected from spambots. You need JavaScript enabled to view it. on or before December 10, 2021 using this Art Contest Signup Form link.
Contest Dates & Deadlines
Contest Open Date is 

Monday, October 24th

First Round of Campus Level Artwork due

December 10th

2nd Round of District Level Art Work due to School District/Network by

January 21st

3rd Round of Area Wide Artwork due to UTSA by

February 25th

Art Contest Awards on

Saturday, April 2nd, 2022
ART Submission Rules
Eligible Students
Current Students PreK-12
Students in the Following 8 Counties: Bexar; Atascosa, Bandera, Comal, Guadalupe, Medina, Wilson, Kendall
Students from ISD's, charter schools, private schools, or homeschooled "school network"
Grade Categories
Pre-K - 2nd
3rd- 5th
6th - 8th
9th - 12th
All student artwork must be submitted with a form attached to the back:
---
Frequently Asked Questions
What is the 2021 Dee Howard Foundation/University of Texas at San Antonio Pre-K thru 12 Aviation & Aerospace Art Contest?
The 2021 Dee Howard Foundation/University of Texas at San Antonio Pre-K thru 12 Aviation & Aerospace Art Contest was developed to engage students about aerospace and engineering through art. 
Who can participate in the contest?
Any current Pre-K through 12 student in the following 8 Texas counties: Bexar, Atascosa, Bandera, Comal, Guadalupe, Medina, Wilson, Kendall. This includes students from independent school districts, charter schools, private schools, schools on military bases or home schooled.
Are there grade categories for the contest?
Yes, the contest will be broken out into the following categories:
Pre-K - 2
3 - 5
Middle School (6, 7 & 8)
High School (9 - 12)
When does the contest start?
The contest opens on Monday, October 24th. A brochure will be posted soon with information on dates and deadlines.
How do I know if my school is participating?
View a list of participating school districts and school networks.
What kind of artwork is acceptable?
Acceptable student artwork will need to be created on a standard size 8.5" X 11" paper. Artwork must NOT be framed or outlined with borders. All artwork must be hand drawn/painted. Artwork should clearly represent the theme of the contest. Permitted mediums: Acrylic, oil paint, watercolor, indelible marker pens, felt-tip pens, soft ball-point pens, indelible ink, Crayola or any similar indelible medium. Mediums NOT permitted: Non-permanent mediums such as pencil or charcoal; computer generated artwork; collage work involving the use of photocopies. For more information on rules, download the PDF brochure.
How do students submit their artwork?
Students will submit their drawing with completed and signed submission form to the school they are attending on or before the submission deadline of December 10, 2021. Download the PDF brochure for more information on submission procedures.
What is the judging process of artwork?
The Contest Office will establish the criteria for judging the submissions. There will be three rounds of judging, i.e. The first round of judging will be done at the individual school where the student is registered. Second Round: The school will then forward the first round winner at that school to the office/person designated by the ISD or comparable office for that school system, who will select one winner in each category from that ISD/school system to forward to the Contest Office. The final round judging will be done by the contest office who will select a first, second, and third place winner in each grade category.
Are there prizes?
The organizers of this Art Contest are grateful to all cooperating organizations for their contributions to a wonderful set of prizes to be awarded not only to the 1st, 2nd and 3rd place winners of each of the four categories of entrants but to some of the other participants as well. Some of the prizes include, among other things, scholarships to various camps put on by some of the cooperating organizations, gift bags, Fiesta medals, Mars Lego Kits, Scobee Planetarium Passes, Backpack filled with STEAM related items, and from the USAF: a base tour of the flight line, Pilot Training Transformation, simulator time and the opportunity to meet USAF pilots. All camps and other in-person visits will be subject to meeting the health and safety standards then in effect. Each student that submits a drawing to the Contest will receive a Certificate of Participation signed by the Contest Co-Chairs and the Honorary Mission Commander.
Will the artwork be displayed?
A selection of some of the artwork submitted to the Contest will be on public display at the San Antonio Museum of Science and Technology at Port San Antonio (SAMSAT), UTSA and San Antonio International Airport. The dates and times for each exhibit will be announced at a later date.
---
2021 DHF/UTSA Art Contest Brochure