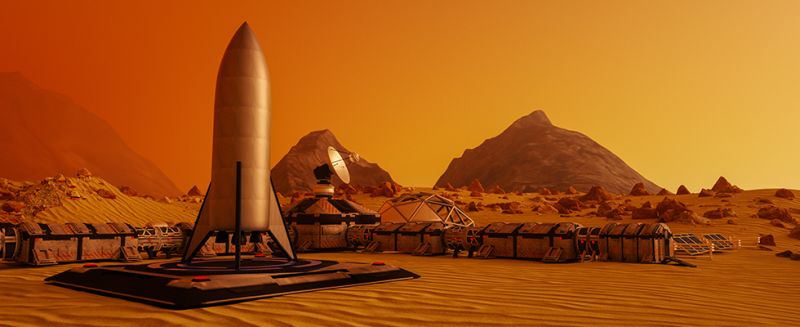 DHF/UTSA Pre-K Thru 12 Aviation & Aerospace Art Contest
2020
---
To view the Art Contest event history we invite you to visit the past annual event pages.
---
The Dee Howard Foundation (DHF) and the University of Texas at San Antonio (UTSA) have joined with other local, state, and national partners, to establish The Dee Howard Foundation/UTSA Pre-K thru 12 Aviation and Aerospace Art Contest open to all Pre-K thru 12 students in the San Antonio area to include Bexar, Atascosa, Bandera, Comal, Guadalupe, Kendall, Medina, and Wilson counties .
The theme of the inaugural contest for the 2020/2021 academic year is "Mission to Mars" in celebration of the NASA MARS 2020 Mission Perseverance Rover. DHF & UTSA are honored to announce that Honorary Mission Commander is San Antonio native, two-time shuttle astronaut and first African American to walk in space, Bernard A. Harris, Jr. MD, MBA.
The DHF/UTSA "Mission to Mars" (has launched) the week of 7 September 2020.
Stay tuned to this webpage and social media for DHF, UTSA and our contest partners for further details. Fasten your seat belts, the official contest clock has started its countdown, it should be an exciting mission.
---
2020 Contest Theme
Introducing the 2020 Art Contest Theme – "Mission to Mars"
In 1961, President John F. Kennedy set the goal of "landing a man on the Moon and returning him safely to the Earth" by the end of the decade. His words, "we choose to go to the moon in this decade and do the other things, not because they are easy, but because they are hard," inspired Americans to dream big. His speech set NASA's Apollo program in motion with the goal to advance space exploration. On July 20, 1969, 600 million people around the world watched as Neil Armstrong and "Buzz" Aldrin landed the Apollo 11 moon lander and took their first steps on the moon's surface. 
In the 50 years since the first lunar landing, humans are dreaming to go even further. The next frontier for human space exploration is Mars – and the race is on to get there! Since 1960, NASA and other space agencies have sent robotic missions to explore the red planet. Some missions included flybys while others became orbiting satellites to study the surface for years. These early missions sent back photographs of dust storms, volcanoes, and canyons that provided information on the surface of Mars. In 1975, NASA's Viking was the first lander to reach the surface. 1997 brought the first rover to Mars, Sojourner, that included cameras and hardware for scientific experiments. Since then, NASA has sent several more rovers to explore the surface and collect data. Robotic missions have found evidence of ancient water on Mars as well as recent evidence of water currently flowing on the surface. 
While robotic missions have been successful, we now look to have humans set foot on the red planet. But a 34 million-mile trip to Mars will require real human ingenuity. How will humans survive the journey through deep space to Mars? And when they arrive, where will they live? Unlike Earth, Mars is a desolate and dangerous planet. Humans must find protection from poisonous radiation, freezing temperatures, and an unsuitable atmosphere. 
But the human spirit thrives in the face of impossible odds. Landing on the Moon was once seen as a faraway dream, but a strong-willed team of over 400,000 people including engineers and scientists made it a reality. And organizations around the world are working up solutions to bring humans closer to Mars. Already in the works is the world's most powerful rocket, the Space Launch System, designed by NASA to safely send humans into deep space.
What is your vision for a human mission to Mars? What technologies do we need to survive the journey and live on the red planet? What might a human settlement look like on Mars that not only keep citizens alive but happy? Unleash your imagination to share your concept of a human mission to Mars!  
---
Mission Commander
Dr. Bernard A. Harris, Jr., Honorary Mission Commander, DHF/UTSA 2020 "Mission to Mars" Art Contest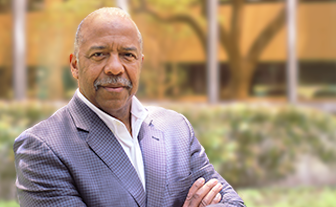 The Dee Howard Foundation and UTSA are honored to announce that Dr. Bernard A. Harris, Jr. will serve as Honorary Mission Commander for the 2020 Mission to Mars Art Contest.
Dr. Harris is the Chief Executive Officer of the National Math + Science Initiative (NMSI) and leads the organization's efforts to improve teacher effectiveness and student achievement in STEM education across the country. He has been involved in math and science education for more than 25 years through the Harris Institute & Foundation and as a founding board member for NMSI.
Dr. Harris has stated that "As a dreamer, I often encourage young people that 'nothing is impossible, if you believe in your dreams.' For that to happen, we as educators and education advocates must provide students with the tools to empower their dreams. Ultimately, we all benefit through those accomplishments."
A veteran astronaut, Dr. Harris has logged more than 438 hours and traveled over 7.2 million miles in space. He was the first African-American to complete a spacewalk. While at NASA, he conducted research in musculoskeletal physiology and clinical investigations of space adaptation and developed in-flight medical devices to extend Astronaut stays in space.
Prior to NMSI, Dr. Harris was CEO and Managing Partner of Vesalius Ventures, Inc., a venture capital firm that invests in early- to mid-stage healthcare technologies and companies. He is a member of the Board of Directors for U.S. Physical Therapy (Nasdaq: USPH), JSA Health and Monebo Technologies. He serves as a Trustee for Salient Fund, Salient MF Trust and Barings Fund & Trust. In addition, he is on the Board of the National Academy of Medicine, the Texas Medical Center, HealthConnect, NMSI, the Harris Institute & Foundation, and The Dee Howard Foundation.
Dr. Harris graduated from Sam Houston High School in San Antonio and earned a Bachelor of Science in Biology from the University of Houston, a Master of Medical Science from the University of Texas Medical Branch at Galveston, a Master of Business Administration from the University of Houston and a Doctorate of Medicine from Texas Tech University School of Medicine. He completed a Residency in Internal Medicine at the Mayo Clinic, a National Research Council Fellowship in Endocrinology at the NASA Ames Research Center and trained as a Flight Surgeon at the Aerospace School of Medicine, Brooks Air Force Base. He is also a licensed private pilot and certified scuba diver.
Dr. Harris is the recipient of numerous awards, including honorary doctorates from Stony Brook University, Morehouse School of Medicine, New Jersey Institute of Technology, Washington & Jefferson College, Worcester Polytechnic Institute, University of Hartford and Indiana Institute of Technology. He's also been awarded the NASA Space Flight Medal, NASA Award of Merit and the 2000 Horatio Alger Award.
He is the author of "Dream Walker: A Journey of Achievement and Inspiration " and a 2017 Inductee to the San Antonio Aviation and Aerospace Hall of Fame.
---
Press Releases
UTSA and The Dee Howard Foundation engage area students in aviation and aerospace with art contest
Invitation to attend DHF/UTSA Art Contest Virtual Awards Ceremony
---
Cooperating Organizations
The Dee Howard Foundation and UTSA thank all of our Cooperating Organizations who benefit DHF Pre-K thru 12 Initiatives throughout the year.
2020 Cooperating Organizations
[widgetkit id="27"]
---
Participating Schools
The Dee Howard Foundation and University of Texas are proud to have the following school districts and school networks confirmed* to participate in the "Mission to Mars" art contest.
2020 Art Contest Participating Schools
Alamo Heights ISD
Boerne ISD
Brooks Academy of Science and Engineering
Central Catholic High School
Compass Rose
Edgewood ISD
Harlandale ISD
Idea Public Schools
Judson ISD
Medina Valley ISD
North East ISD
Northside ISD
Pre-K 4 SA
Promesa Academy
Randolph Field ISD
San Antonio ISD
School of Science & Technology
Southside ISD
Southwest ISD
* as of January 11, 2021
Is your school interested in participating?
If you are an ISD, charter school, private school, school on a military base or home school located in either Bexar, Atascosa, Bandera, Comal, Guadalupe, Medina, Wilson, or Kendall county, Texas and are interested in having your school(s) participate in the contest, please e-mail This email address is being protected from spambots. You need JavaScript enabled to view it. on or before December 18, 2020 (the deadline for student submissions of art work).
---
Frequently Asked Questions
What is the 2020 Dee Howard Foundation/University of Texas at San Antonio Pre-K thru 12 Aviation & Aerospace Art Contest?
The 2020 Dee Howard Foundation/University of Texas at San Antonio Pre-K thru 12 Aviation & Aerospace Art Contest was developed to engage students about aerospace and engineering through art. The contest was created in celebration of the NASA MARS 2020 Mission Perseverance Rover.
Who can participate in the contest?
Any current Pre-K through 12 student in the following 8 Texas counties: Bexar, Atascosa, Bandera, Comal, Guadalupe, Medina, Wilson, Kendall. This includes students from independent school districts, charter schools, private schools, schools on military bases or home schooled.
Are there grade categories for the contest?
Yes, the contest will be broken out into the following categories:
Pre-K - 2
3 - 5
Middle School (6, 7 & 8)
High School (9 - 12)
When does the contest start?
The contest opens on September 7, 2020. Download the PDF brochure for more information on dates and deadlines.
How do I know if my school is participating?
View a list of participating school districts and school networks.
What kind of artwork is acceptable?
Acceptable student artwork will need to be created on a standard size 8.5" X 11" paper. Artwork must NOT be framed or outlined with borders. All artwork must be hand drawn/painted. Artwork should clearly represent the theme of the contest. Permitted mediums: Acrylic, oil paint, watercolor, indelible marker pens, felt-tip pens, soft ball-point pens, indelible ink, Crayola or any similar indelible medium. Mediums NOT permitted: Non-permanent mediums such as pencil or charcoal; computer generated artwork; collage work involving the use of photocopies. For more information on rules, download the PDF brochure.
How do students submit their artwork?
Students will submit their drawing with completed and signed submission form to the school they are attending on or before the submission deadline of December 18, 2020. Download the PDF brochure for more information on submission procedures.
What is the judging process of artwork?
The Contest Office will establish the criteria for judging the submissions. There will be three rounds of judging, i.e. The first round of judging will be done at the individual school where the student is registered. Second Round: The school will then forward the first round winner at that school to the office/person designated by the ISD or comparable office for that school system, who will select one winner in each category from that ISD/school system to forward to the Contest Office. The final round judging will be done by the contest office who will select a first, second, and third place winner in each grade category.
Are there prizes?
The organizers of this Art Contest are grateful to all cooperating organizations for their contributions to a wonderful set of prizes to be awarded not only to the 1st, 2nd and 3rd place winners of each of the four categories of entrants but to some of the other participants as well. Some of the prizes include, among other things, scholarships to various camps put on by some of the cooperating organizations, gift bags, Fiesta medals, Mars Lego Kits, Scobee Planetarium Passes, Backpack filled with STEAM related items, and from the USAF: a base tour of the flight line, Pilot Training Transformation, simulator time and the opportunity to meet USAF pilots. All camps and other in-person visits will be subject to meeting the health and safety standards then in effect. Each student that submits a drawing to the Contest will receive a Certificate of Participation signed by the Contest Co-Chairs and the Honorary Mission Commander.
Will the artwork be displayed?
A selection of some of the artwork submitted to the Contest will be on public display at the San Antonio Museum of Science and Technology at Port San Antonio (SAMSAT), UTSA and San Antonio International Airport. The dates and times for each exhibit will be announced at a later date.
---
2020 DHF/UTSA Art Contest Brochure
---
2020 DHF/UTSA Art Contest Finalists
[widgetkit id="7"]