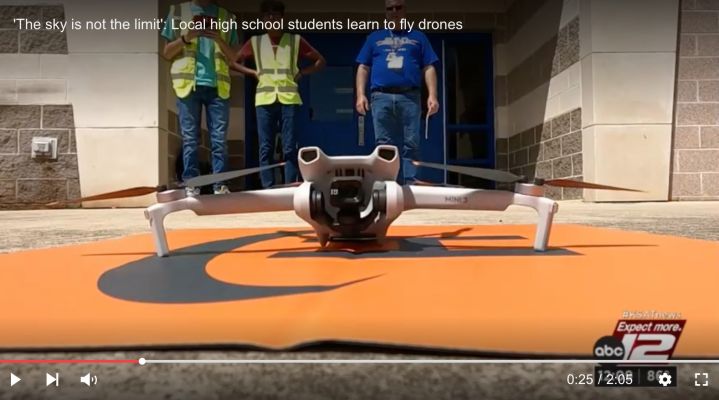 Somerset High School students are one step closer to becoming FAA commercial drone pilots
This school year, a group of students have been learning about drones in a new class.
Derk Leal, a student in the new class, is excited about the opportunities.
"(I am) getting my commercial license to be able to fly (drones) for a job and pay for college," Leal said.
The program partners with the Dee Howard Foundation, which has funded teacher training, student curriculum and the purchase of the DJI Commercial Drones.
STEM teacher Mike Kliewer teaches the course and says it's more than just learning how to fly a drone.
"They're going to build their own website. They're going to (be able to) market themselves," Kliewer said.
Christina Martinez, executive director for The Dee Howard Foundation, said they launched this program in five high schools and eight middle schools.