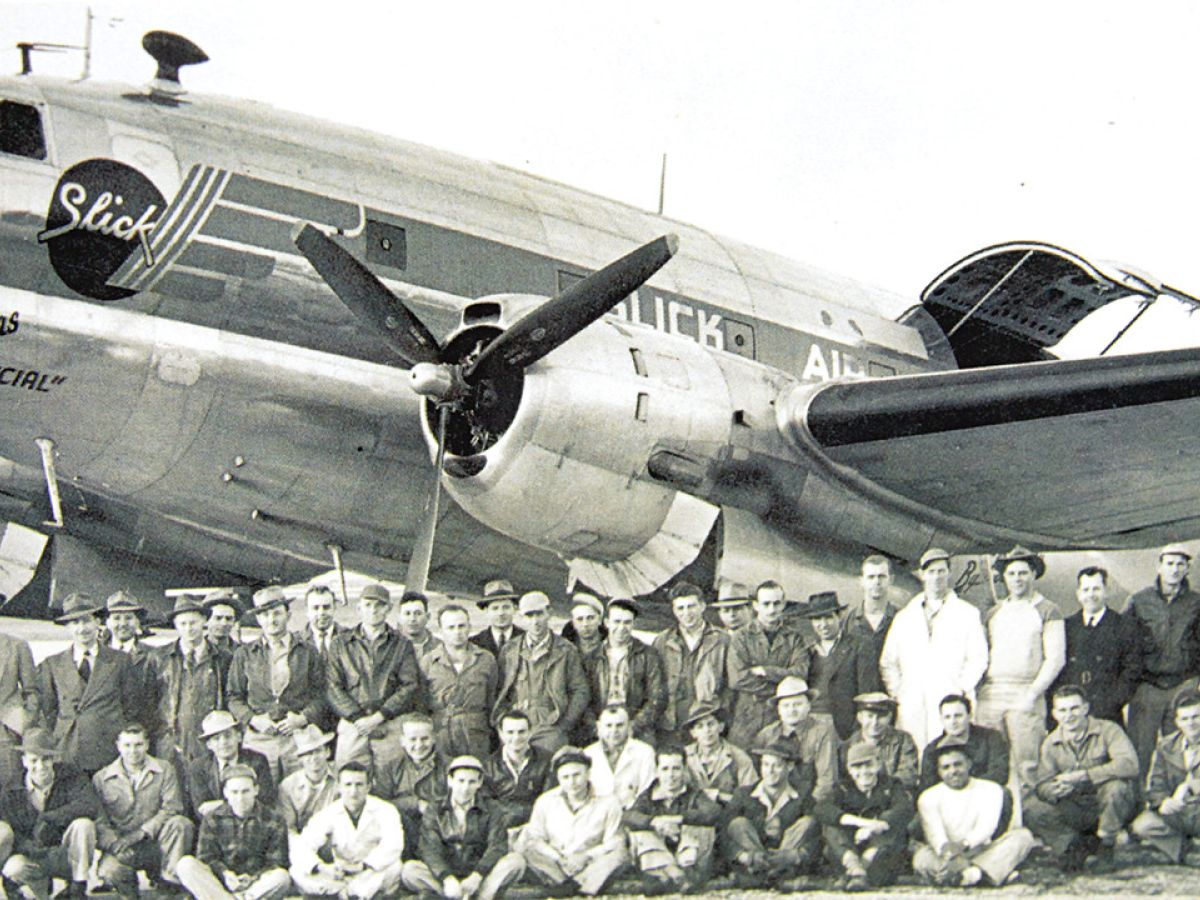 Slick Airways
In January 1946, Earl F. Slick (brother of Tom Slick, founder of Southwest Research Institute) founded Slick Airways as the air cargo division of the Slick Corporation, headquartered in San Antonio.
According to Wikepedia, "…Slick Airways had its original fleet of Curtiss C-46 Commando aircraft based at Lockheed Air Terminal (Burbank) and San Francisco Airport. In 1949, scheduled freighter flights to domestic destinations were commenced, and by 1951, the company had become the largest all-cargo airline of the United States…"
Read more about Slick Airways on Wikipedia.
Pictured above: Slick Airways team (including Dee Howard standing far right) in San Antonio in 1946. As a foreman at Slick Airways Dee towed the first aircraft into the first hangar at what was then called San Antonio Municipal Airport (now San Antonio International Airport).
Related Posts
---
"Aerospace engineering is an area of rapid growth and tremendous importance to both governmental and private industry sectors."