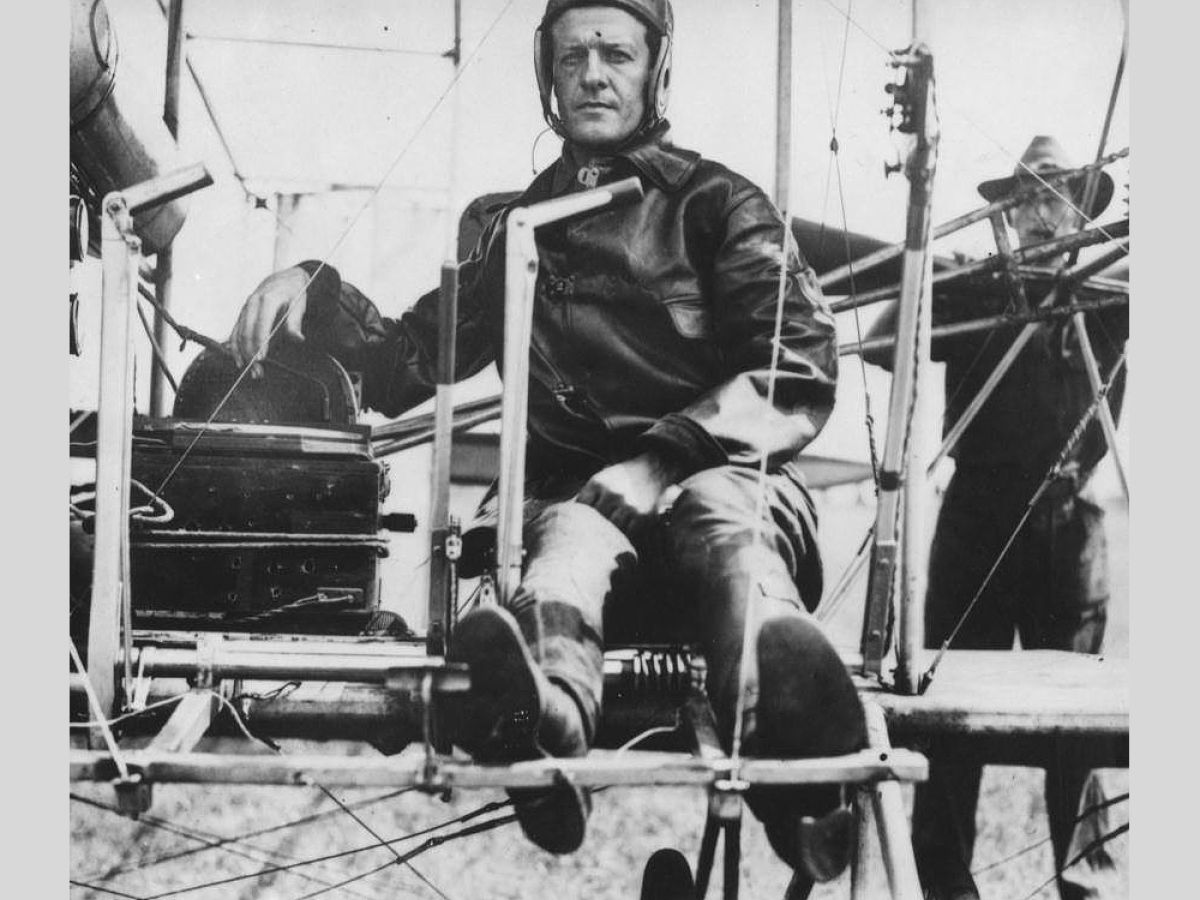 Recollections from Mel Brown
The following are excerpts from the introduction and chapter one of the book "Wings Over San Antonio" by author, historian, artist, and Dee's good friend Mel Brown.
"San Antonio's Fort Sam Houston was chosen as the site for the Army's early aviation efforts when Lt. Benjamin Foulois" (see photo above)" and a small group of enlisted men were ordered there in 1910. They brought with them a Wright Brothers' Flyer, which was designated Army Signal Corps Aero plane #1, and began flying it from the north end of Cavalry Post parade ground in March of that year". More specifically, the first flight was on 2 March 1910.
"The young lieutenant and his men would learn the craft and science of aviation by correspondence with the factory in Dayton, Ohio. They would experiment with flight on #1 and a loaned B-Model Wright Flyer over the next several months…." " Foulois had not been taught to take off or land, so it was an experiment indeed even after crude wheels had been added and the top of the elevator moved to the rear to lessen the bucking tendency. Later he would say, 'Every flight I have made down here has been more or less hazardous'…"
"By the spring of 1911, three more young officers and a third machine, a Curtiss Type IV, joined Foulois. This aircraft was destroyed in a crash in May of that year which killed its pilot, Lt. George Kelly, flying was ordered off the Post."
"After being moved around to and from locations in Maryland and Georgia over the next few years, Army aviation returned to San Antonio and Fort Sam in November of 1915, and it has been in the Alamo City ever since."
Related Posts
---
"Aerospace engineering is an area of rapid growth and tremendous importance to both governmental and private industry sectors."