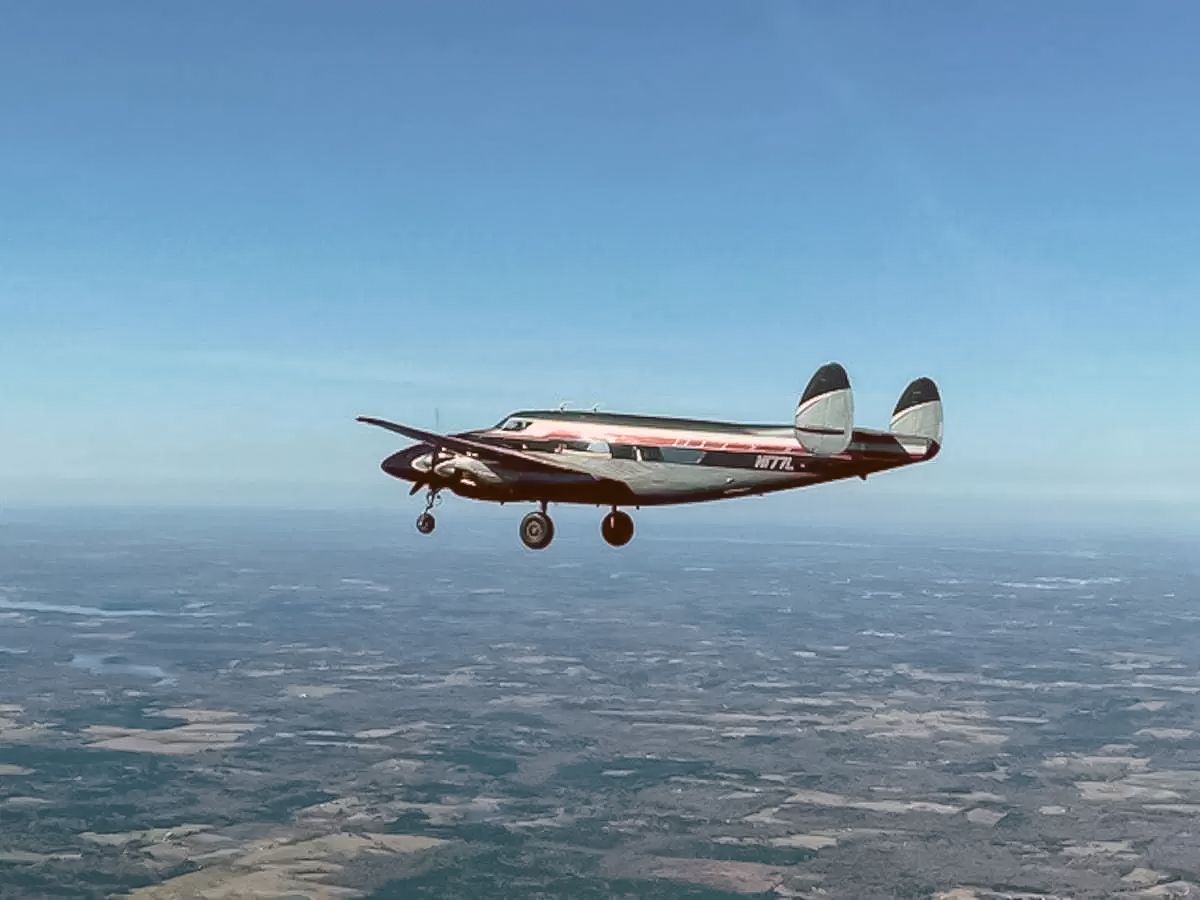 Rare Howard 250 finds a new home
HOUSTON – The Lone Star Flight Museum is the new home of a rare Lockheed Howard 250 Tri-Gear. The aircraft, given to the museum by the Mid America Flight Museum in Mount Pleasant, Texas, is now a permanent part of the LSFM's aircraft collection. 
The Howard 250 is an added highlight to the new and ongoing relationship between the two flight museums that will see additional visiting aircraft at LSFM over the next several years, according to museum officials.
First built in 1949, the Lockheed Howard 250 Tri-Gear was designed by Howard Aero in the 1950s to transform the military-designed transport Lockheed L-18 Lodestar into executive corporate aircraft. With several modifications making the airplane faster, more comfortable, and fuel-efficient for longer flights, the new design was the model of stylish travel. The most notable changes making the aircraft more "commercial" included passenger windows, a new engine nacelle designed to decrease drag, changes to the trailing edge of the wing, a more streamlined nose, and pilot windshields, and a more aerodynamic tail cone. Only four Howards were converted to the new design.
Related Posts
---
"Aerospace engineering is an area of rapid growth and tremendous importance to both governmental and private industry sectors."